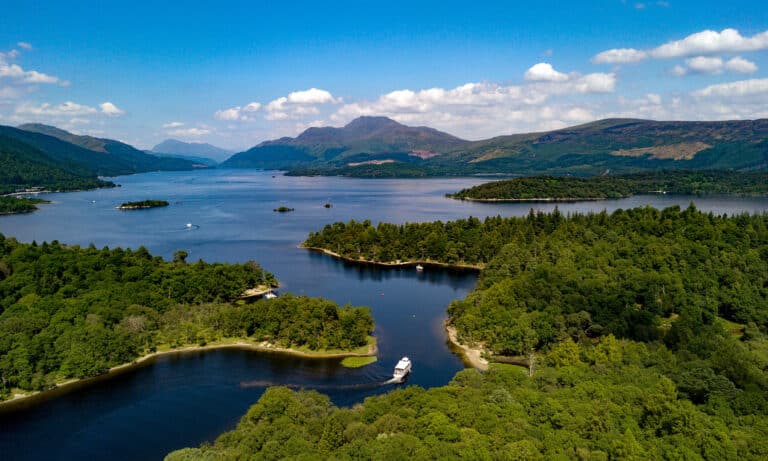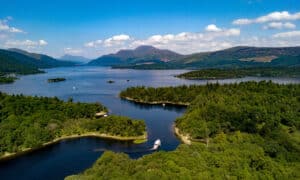 Welcome to Fresh Entertainments: Your Premier Wedding DJ at Loch Lomond
Elevate Your Loch Lomond Wedding Experience
If you're planning your dream wedding amidst the stunning natural beauty of Loch Lomond, you're already setting the stage for a breathtaking celebration. All you need is the perfect soundtrack to complement this picturesque backdrop. Fresh Entertainments is your ideal choice for wedding entertainment at Loch Lomond, and we're here to tell you why.
Why Fresh Entertainments is the Right Choice
Choosing Fresh Entertainments as your wedding DJ in the heart of Loch Lomond ensures a truly memorable celebration. Here's why we stand out:
1. Local Expertise
We know Loch Lomond like the back of our hand. Our team is well-versed in the various wedding venues in the area, ensuring a seamless experience from setup to the final dance. We understand this iconic location's unique charm and ambience and help you make the most of it.
2. Unmatched Music Selection
Our extensive music library covers all genres and eras, allowing us to tailor the playlist to your preferences. Whether you want to set a romantic mood or have everyone dancing the night away, we have the perfect tunes for the occasion.
3. Top-Notch Equipment
We invest in high-quality audio and lighting equipment to create the perfect atmosphere for your Loch Lomond wedding. Your venue's beauty deserves to be complemented by a professional setup that looks and sounds fantastic.
4. Expert MC Services
Beyond playing music, our DJs excel as Master of Ceremonies. We can help with scheduling, make announcements, and ensure your wedding flows smoothly. This way, you can focus on enjoying every moment without worrying about the details.
5. Tailored Experience
We work closely with you to understand your vision for your Loch Lomond wedding. We'll customise our services from the ceremony to the reception to match your style and preferences. Your wedding should reflect your love story; we're here to make it happen.
6. Rave Reviews
Our past clients consistently praise our services for their professionalism, enthusiasm, and the beautiful memories we helped create. Our commitment to excellence is reflected in our reviews.
Top Loch Lomond Wedding Venues
Here are some of the top wedding venues in Loch Lomond where we've had the pleasure of providing our entertainment services:
Contact Us Today
Make your Loch Lomond wedding extraordinary with Fresh Entertainments as your DJ. Our team is dedicated to making your special day unforgettable, just like the breathtaking landscapes of Loch Lomond.
For enquiries and bookings, please email us at [email protected]; We can't wait to help make your Loch Lomond wedding an exceptional experience!
Elevate your Loch Lomond wedding with Fresh Entertainments. Let us be a part of your love story in this remarkable setting.
With Fresh Entertainments, your Loch Lomond Wedding DJ,  you receive:
* A pre-wedding meeting with our events coordinator to discuss your vision for your entertainment. A further meeting with your entertainer is also included.
* A signed contract for peace of mind.
* An online planner to assist you in planning your music and entertainment timeline. 
* A professional, experienced wedding DJ.
* The best sound and lighting equipment.
* A FUN, MEMORABLE & UNIQUE wedding experience.
Don't forget to read our blog entitled "Best Wedding Venues at Loch Lomond"
Our Loch Lomond Event Videos
"From the very start Fresh made us feel more excited and pumped for the day than any other vendor we booked. We new straight away they were the right people for the job. Their enthusiasm was contagious. The lead up to the wedding we were completely kept in the loop and up to date with all the planning. On the day we couldn't have asked for anymore, everyone at the wedding had such a fun time. We danced to every song, there was even a unplanned solo from myself. Which now has a permanent place in our memories. All our guests could barely walk the next day from all the dancing. I couldn't recommend Fresh Entertainments enough. Unbelievable service and made our day absolutely perfect. Thank you guys. You made it a day not to be forgotten"
Check Availability
We want to give you and your guests a night you can't stop talking about. Let us surprise you with our affordable, professional wedding DJ experience!