Finding the best of Loch Lomond wedding venues that Scotland has to offer is the first obvious step in your wedding planning adventure. There are so many options to choose from loch-side venues, stately homes, hotels, castles, lodges, modern. It's purely down to personal preference but let us help you out!
Ever since Fresh Entertainments opened its doors in 2010 (and further back when we worked for other companies), we have been blessed to perform and entertain at these venues. Some venues from the past have sadly stopped providing wedding venues and some have excelled and developed from small intimate venues into stunning, multi-purpose ones.
The first thing you need to do is decide what works best for you and your partner and then think about the logistics for your guests. The main thing to always keep in mind is that it is your wedding day. Do you want beautiful scenery? Travel and accommodation for your guests that are travelling a distance to be with you.
Figure out what's most important for you and your spouse and it will help in your venue search!
What we would suggest before contacting venues, attending wedding fayres, travelling many miles to see them is to do the following suggestions:
Look at pictures and social media
This may sound like an obvious suggestion but it is not just a matter of finding photos of the wedding venue that you are thinking of hosting the most important part of your day. The first starting point is the venue's website but don't just look there as obviously they are putting the best photos and angles on their website. Have a good look at blog posts by photographers, suppliers and previous couples. The best way to do this is to use the hashtag "#" before you put the venues name in the search box. The main social media channels to use are Facebook and Instagram but also use Google searches. You will find a little box pops up on the right-hand side with reviews, directions and also photos from the venue, couples and their guests.
Read reviews
There are so many places to read reviews but the best way to find them is by a Google search, social media pages about wedding venues. 
In no particular order, here is our list of Loch Lomond wedding venues that we think are best: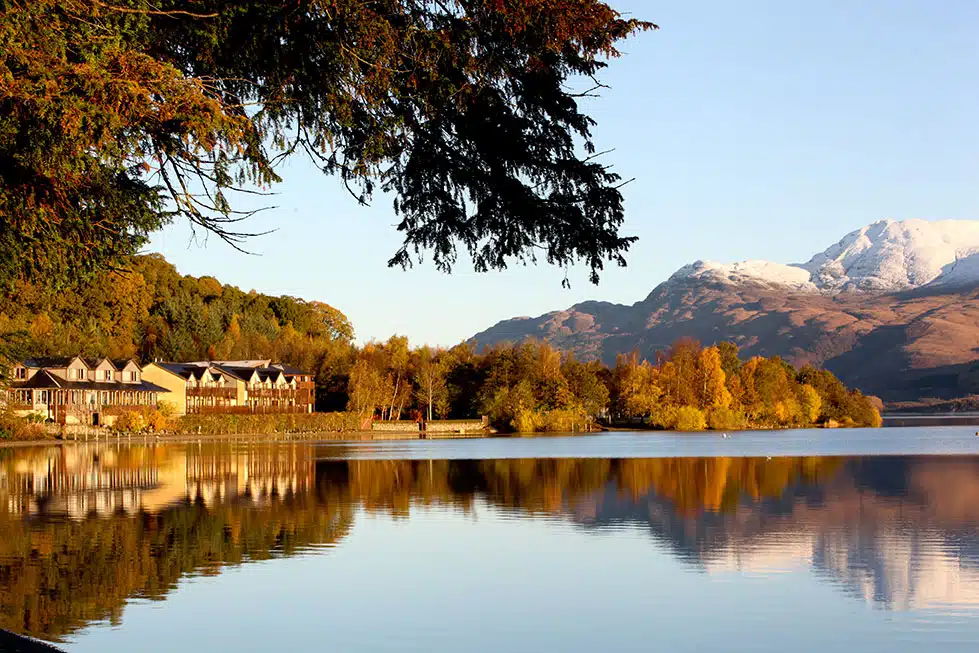 If we had to choose one wedding venue to look at, it really has to be the Lodge on Loch Lomond! This venue has literally EVERY box ticked from location, quality of customer service, food/drink quality, attention to detail…you name it, the Lodge on Loch Lomond truly has you covered.
We perform here more than any other venue. If you are looking for a venue close to Glasgow, Glasgow Airport, Edinburgh, Stirling and the Highlands, please do look at the Lodge on Loch Lomond.
They have spent millions enhancing the venue to make sure that you will not be disappointed. They also have luxury packages where you can stay overnight and enjoy the beautiful food from their Colquhoun restaurant and lounge, and appreciate the beautiful views overlooking the loch and the close by islands. The venue is very close to the famous, Take the High Road village of Luss. Sadly, you won't see Isobel Blair kicking about. In the village of Luss, you will find Scotlands most romantic church
The Lodge on Loch Lomond has 48 guest bedrooms and can easily accommodate 200 guests. In the Glen Luss suite, you are right beside Loch Lomond and as well as potentially having your ceremony outside (weather permitting) on the patio. 
If you are looking for a room slightly bigger, there is the McMillan Wedding Suite and the new Glen Lomond Wedding Suite. 
Overall, this is a unique and stunning venue that really from start to finish, look after you and your wedding vision perfectly.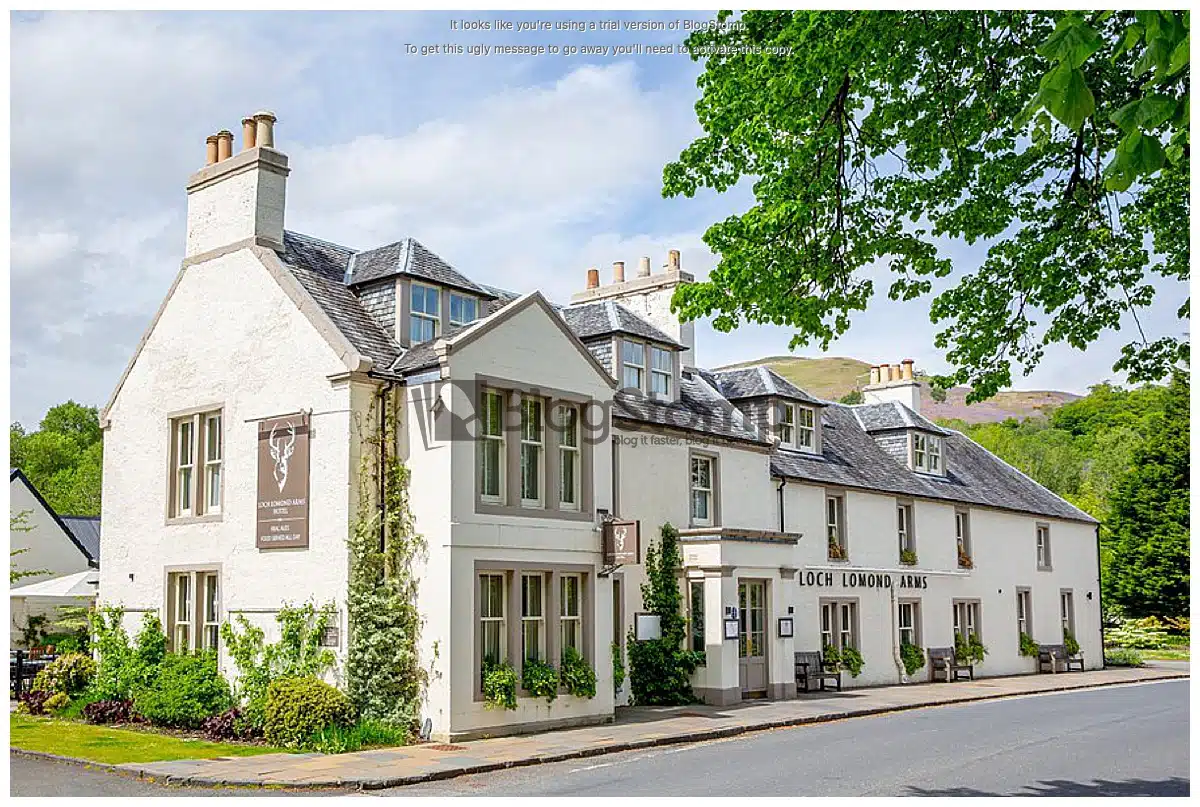 Located at the top of Luss Main Street, in the heart of Luss, this is a beautiful wedding venue.
When we first started entertaining here many years ago, the main room for wedding receptions was very intimate but with a major transformation, they extended back the way and now offer a room fitting for a Loch Lomond wedding!
They opened their doors in 2012 and transformed what initially was a 17th-century coaching inn and, a tea room in Take the High Road.
Their function room can easily accommodate 200 guests with many stunning events spaces around their property.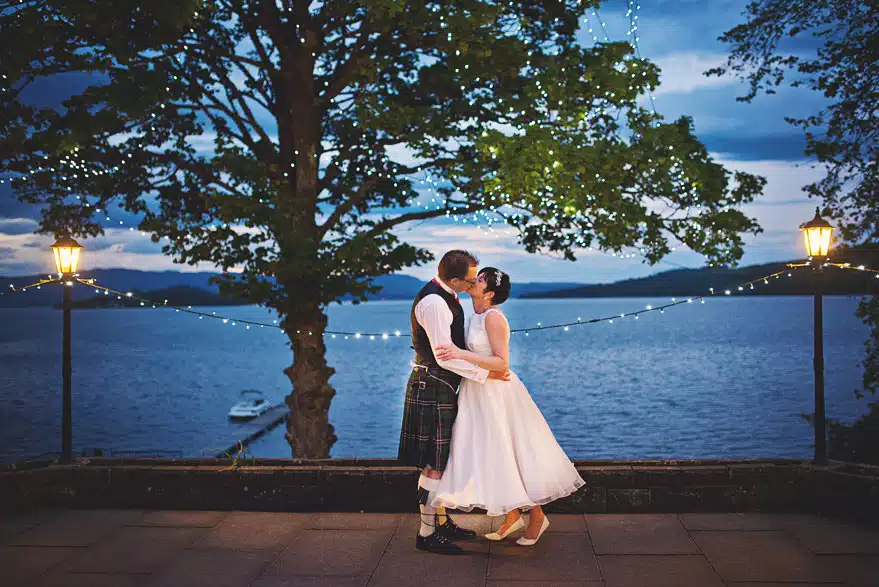 Opening in 1998, this family-owned venue offers views over Ben Lomond and Inchmurrin Island.
Weddings take place in the McIntyre or Cruin Suite, offering panoramic views of Loch Lomond. It has a wonderful roaring log burner and transforms the area into a relaxed and inviting one.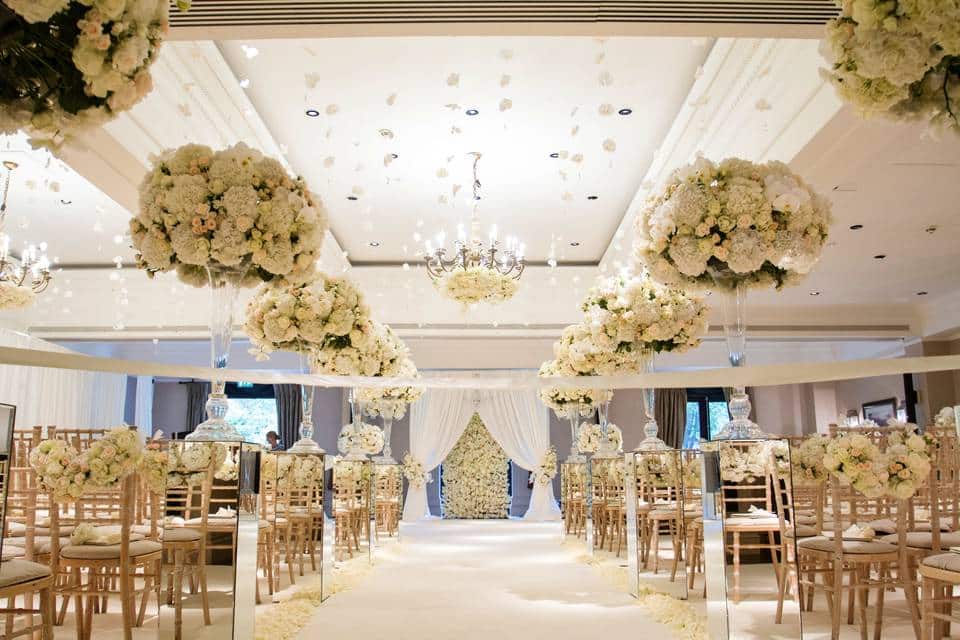 The world-famous, unique 5-star hotel perched beautifully on the banks of Loch Lomond, this venue has to be seen to be believed. 
Set amongst 400 acres of the Scottish countryside, with its elegant entrance to the estate, you truly will feel like a VIP as you journey up the drive to the front door to be met by their staff.
The baronial style castle was first built in 1830, and rebuilt after a fire in 1865, for William Spence. It was owned for three centuries by the Smollett family, it was thereafter sold in 1985 by Laird Patrick Telfer Smollett to De Vere Hotels.
Nowadays, after a rebuild in 2017, it oozes class, style, sophistication and is truly a venue to have your Loch Lomond wedding.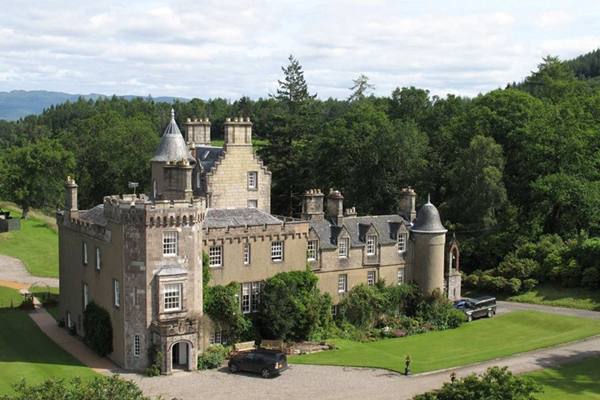 Opening in April 2022, this custom-designed wedding venue is breathtaking and perfect for hosting your wedding! They offer local produce prepared by their own in house chefs
Offering panoramic views of the western banks of Loch Lomond from the east, where else is better for your special day.
Due to the ongoing development of their venue (as of January 2022), you can follow their progress via their Instagram page. 
Let's Chat, click the button below to tell us more about your wedding plans.