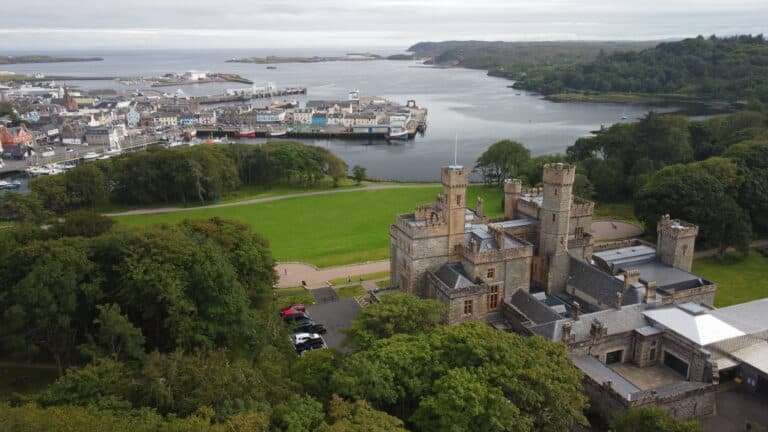 Fresh Entertainments: Your Ultimate Wedding DJ in Stornoway and the Outer Hebrides
Elevate Your Wedding in Stornoway
Your wedding day in Stornoway and the Outer Hebrides is unique; every aspect should be just as impressive. Fresh Entertainments is your premier choice for wedding entertainment in this beautiful region. We're here to explain why booking us is the correct choice for your wedding day.
Why Choose Fresh Entertainments
Discover why Fresh Entertainments is the perfect wedding DJ for your Stornoway celebration:
1. Professionalism and Experience
Our team of professional DJs brings years of experience in the wedding industry to your special day. We understand the significance of this moment and are committed to making it unforgettable. From your grand entrance to the final dance, we've got it all covered.
2. Versatile Music Selection
We offer an extensive and diverse music selection to ensure your wedding playlist perfectly reflects your unique style and preferences. Whether you want traditional Celtic tunes, contemporary hits, or a mix of everything, we've got the right tracks to set the mood.
3. Top-of-the-Line Equipment
We invest in high-quality audio and lighting equipment to create a mesmerising auditory and visual experience at your wedding. The stunning landscapes of the Outer Hebrides deserve nothing less than the best, and we're here to deliver precisely that.
4. Masterful MC Skills
Our DJs are skilled Masters of Ceremonies. We can assist with event coordination, make announcements, and keep everything running smoothly, allowing you to relax and savour your special day without any stress.
5. Customisation
We work closely with you to craft a personalised experience that aligns perfectly with your vision. From the ceremony to the reception, we'll tailor our services to your preferences, ensuring your wedding reflects your love story.
6. Rave Reviews
Our past clients consistently praise our services for their professionalism enthusiasm, and for helping create unforgettable memories. We are dedicated to making your wedding day as perfect as possible.
Top Outer Hebrides Wedding Venues
Here are some of the top wedding venues in Stornoway and the Outer Hebrides where we've had the pleasure of providing our entertainment services:
Contact Us Today
Make your Stornoway and Outer Hebrides wedding unforgettable with Fresh Entertainments as your DJ. We're committed to making your special day an extraordinary celebration of love and music amidst the breathtaking landscapes.
For enquiries and bookings, please email us at [email protected]; We can't wait to help make your Stornoway wedding an extraordinary experience!
Please make sure to elevate your Stornoway wedding with Fresh Entertainments. Let us be a part of your love story on this memorable day.
"From the very start Fresh made us feel more excited and pumped for the day than any other vendor we booked. We new straight away they were the right people for the job. Their enthusiasm was contagious. The lead up to the wedding we were completely kept in the loop and up to date with all the planning. On the day we couldn't have asked for anymore, everyone at the wedding had such a fun time. We danced to every song, there was even a unplanned solo from myself. Which now has a permanent place in our memories. All our guests could barely walk the next day from all the dancing. I couldn't recommend Fresh Entertainments enough. Unbelievable service and made our day absolutely perfect. Thank you guys. You made it a day not to be forgotten"
Check Availability
We want to give you and your guests a night you can't stop talking about. Let us surprise you with our affordable, professional wedding DJ experience!