Our new audio guest book captures authentic messages from friends and family at your event!
The family member leaves a sentimental, heartfelt message. The cousin that re-tells that "had to be there" moment from 10 years ago.
The drunken bridesmaid is saying something they will probably regret tomorrow (but has now been immortalised forever).
Like wedding photos and fine wine, these voicemails will improve with time.
Your guests pick up the receiver and listen to your personalised pre-recorded host message
After the BEEP they can start recording their message… song or rap.
After they have finished they simply return the receiver back on its cradle. The recording is then safely stored.
After the event we will retrieve all of the recording from the night, for you to cherish forever!
Got a radio voice? Or something witty to say? Make a customised greeting that plays when your guests pick up the phone! Or play it safe with one of our standard options.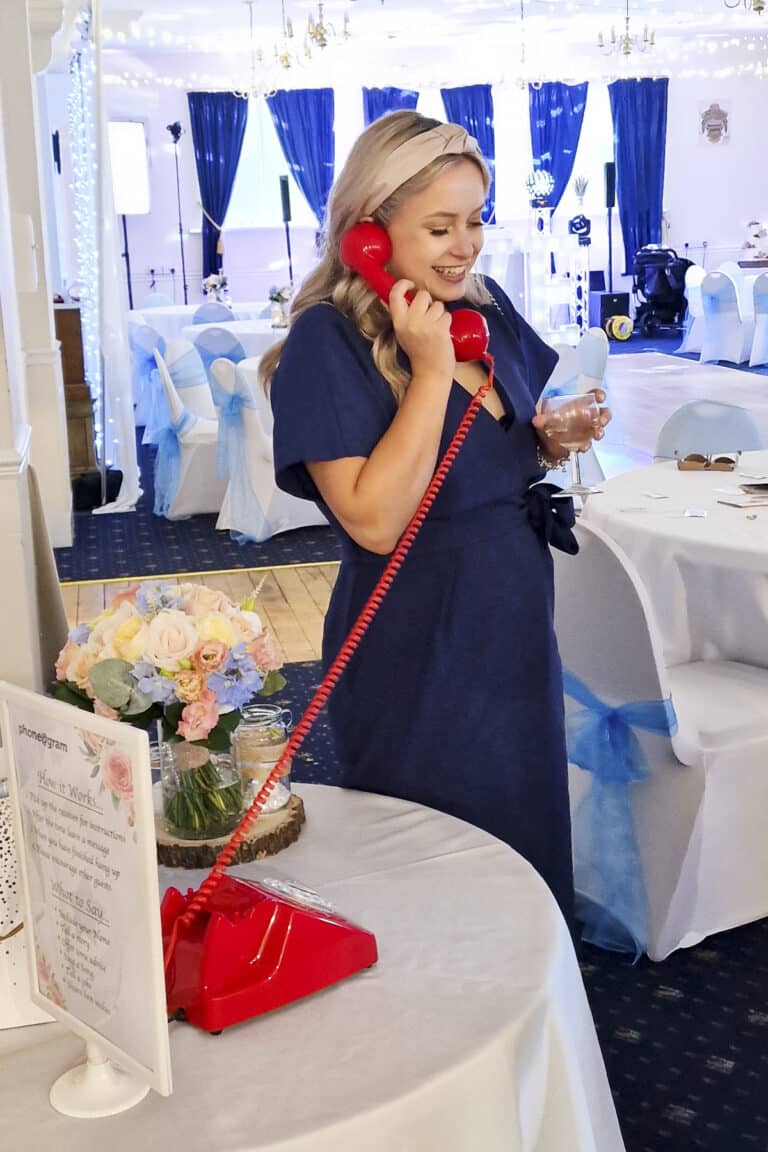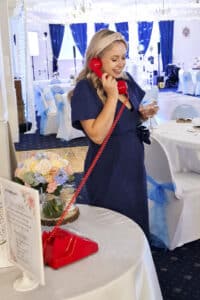 Phone-O-Gram is fast becoming the must have product at weddings and parties.
Just how photographers and photo booths are a staple at every wedding, we think it won't be long before every wedding has an Audio Guest Book.
Replace that dusty old guest book, with something more entertaining, and more valuable.