Personalised Online Planning Tools
Stay Organised With Secure Planning Forms, Event Timeline And Music Requests
Let's plan the best day of your lives!
After booking with us, you'll receive your login and password to access all of your online planning tools to help plan your day. 
We make planning your event simple with easy fill in the blank worksheets, timeline, music picker, and many more helpful tools. Your tools are completely web-based and mobile friendly. This means you can access them from your computer, phone or tablet. 
You'll now be able to edit and change every aspect of your event yourself, anytime until 1 week before the special date.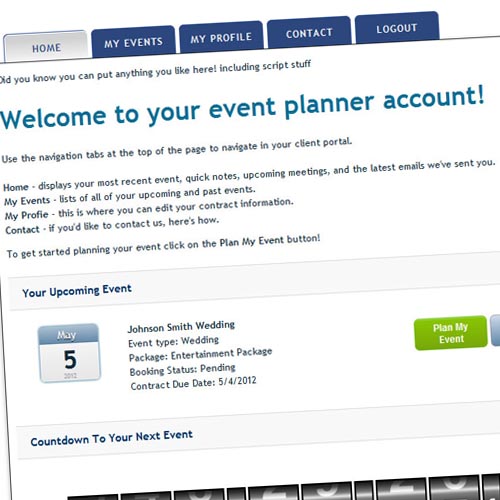 Our exclusive online event planner will streamline your planning process. It'll walk you through the timeline of a typical reception; giving you the opportunity to customise everything exactly the way you would like while providing helpful suggestions along the way.
Four weeks before your wedding, we will use your planner's online information for a chat with your DJ and discuss your vision of your wedding day.
Using our planner will dramatically increase your efficiency in planning your reception, and provide your DJ with the detail needed to ensure your event goes as planned.
Some of the features on the on-line event planner include:
Save Time & Simplify Your Planning
Define Your Event Timeline
Create a "Must Play", "Play if Possible" & "Do Not Play"
 Playlist
Browse Our Recommended Songs for Special Moments
View Suggested Playlists for Dozens of Genres
To have a play around with our demonstration client planning profile enter the following details below:
USER: freshdemo2020
PASSWORD: freshdemo2020