Our All day Wedding Hosting & DJ Package brings sophistication and expertise to your special day and takes care of essential elements that will be necessary from the beginning of your day to the end. The sound equipment that we use is of the highest sound quality and is very discreet.
When you choose our All Day Wedding Hosting & DJ Package, you are instantly secure in the knowledge of who is going to host and play the music for your special day.

Please see below a general timeline of your day.
We will arrive early, usually one and a half hours prior to the commencement of your ceremony, to play background music for your guests as they arrive at your wedding venue.
We will play your chosen processional song for your walk down the aisle, signing of the register and the recessional song to walk back up the aisle as a newly married couple.
After the ceremony we will coordinate with and assist in the management of your guests for photographs, seating during the wedding breakfast and any other assistance that is necessary. We will then play previously chosen background music to accompany your wedding breakfast along with as little or as much interaction as you require.
Our professional PA system is a perfect choice along with our wireless microphones for your speeches and toasts. We can make any important announcements that you wish at any part of the day.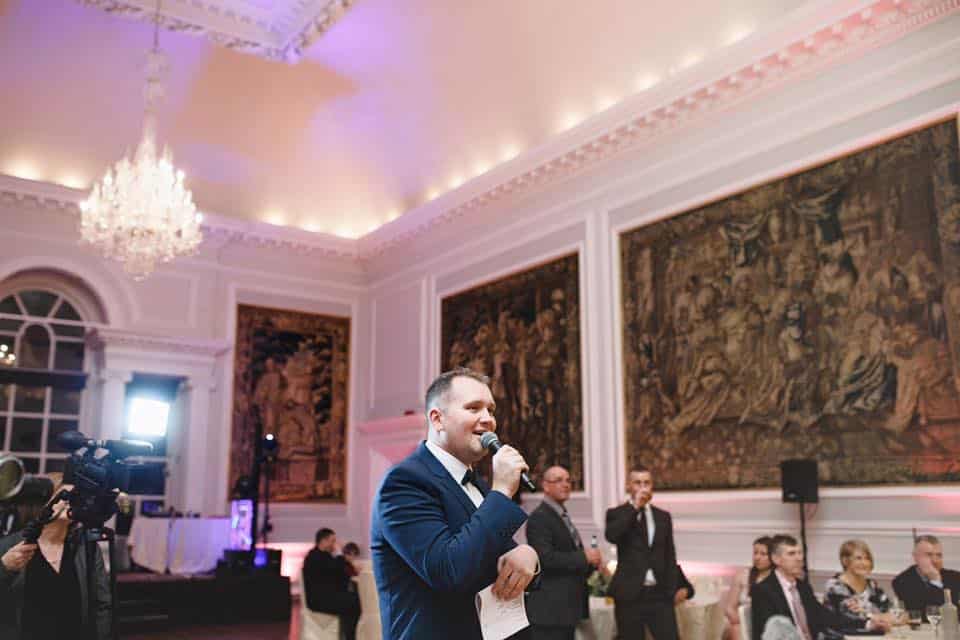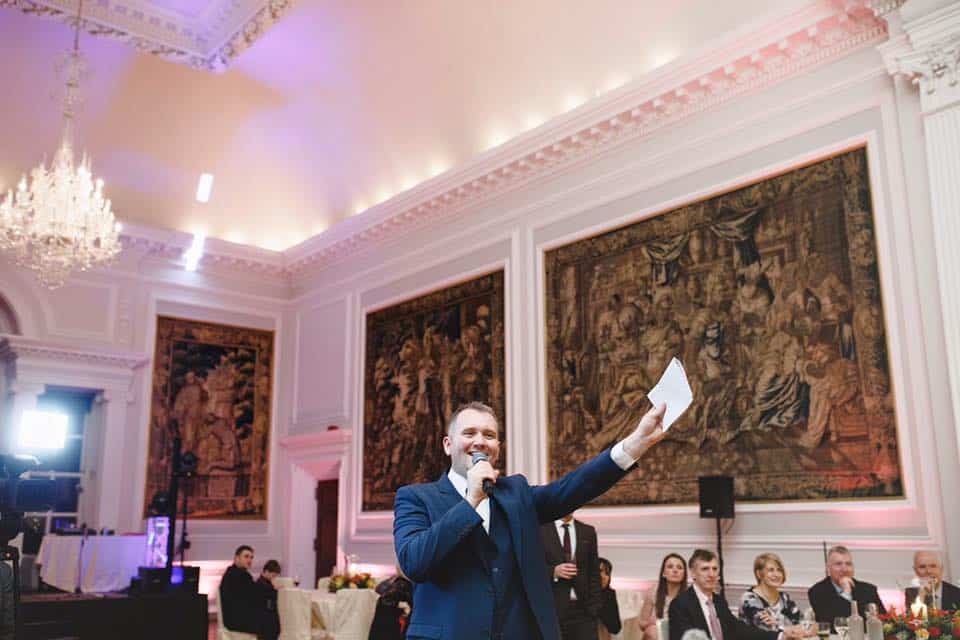 We even like to have some fun during the wedding breakfast … everyone will say they had a really amazing time!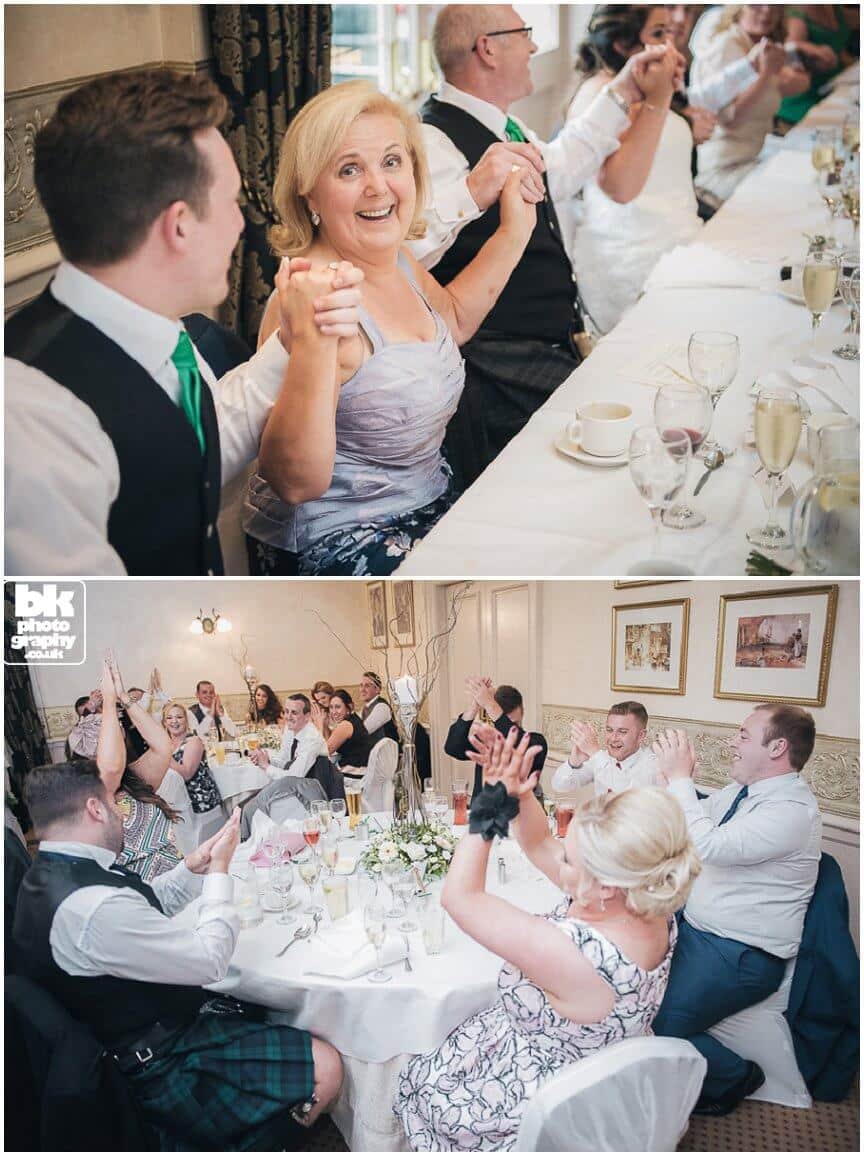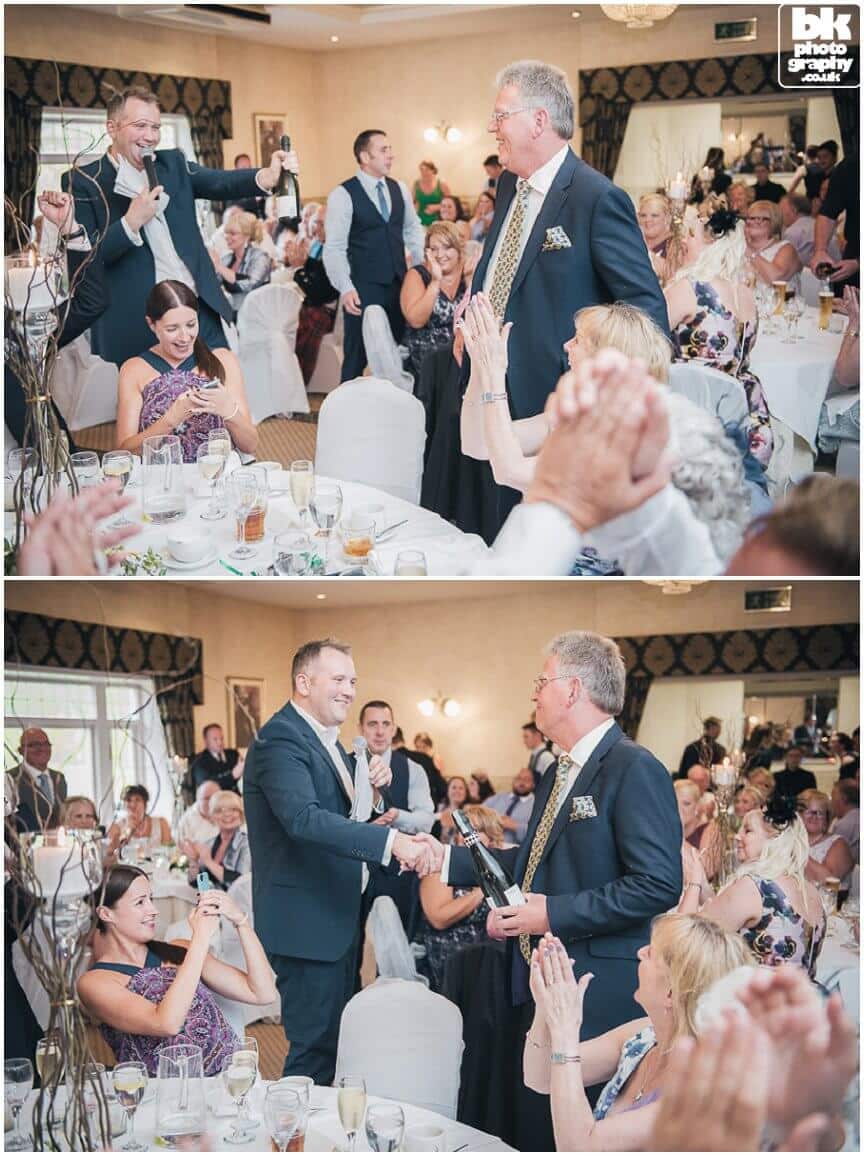 Whilst the venue staff are turning the room around, we will transform the room with our mood lighting for the evening reception
The perfect way to impress your evening guests is with our renowned Grand Entrance. This is where the newlyweds and their top table are introduced into the room, welcomed by their friends and family around the dance floor. This is a perfect photo opportunity!
From the first dance….to the last dance, we guarantee a day that you will both remember forever!
Our All Day Hosting and DJ package includes:
* Background and arrival music at your marriage venue
* Early set up at reception venue
* Background music throughout meal
* Wireless microphones for speeches, toasts and other announcements
* Professional evening entertainment
* Beautiful mood lighting to compliment your wedding reception venue

"Fresh Entertainments are simply outstanding hosts for your event. Absolutely delighted we had them at our event all day and such are their professionalism and friendliness, they felt more like a guest than someone we had hired. Everything we asked of them from initial booking till our day itself was never any problem and their positive party attitude just finished off our preparations for a fantastic relaxed party to celebrate our marriage. We also thoroughly recommend their additional services of the mood lighting and all day hosting. The additional cost may seem a lot but given they were there for the best part of 14 hours on the day shows how much they will give you back to make sure your day works. The after event comments we have had from our guests have been nothing but positive and when was the last time someone didn't complain about your DJ be it music too loud, wrong music, lighting was poor etc etc etc. To have had not one single comment along these lines is complete testament to Fresh and their drive to make your day special"Robert & Vicky Townsend