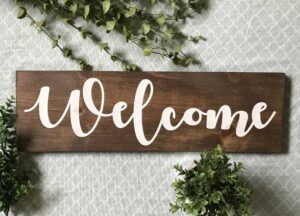 What you can expect from us?
You're booked with us and we're SUPER EXCITED to be part of your wedding team!  Rest assured, we're going to help make it an awesome celebration that will be memorable and fun for you and your guests! From the bottom of our hearts, thanks for trusting us to be a part of one of the best days of your life!
Here are some things you need to know to make our journey together even smooth
How to get ahold of us:  Should you need to contact us for ANYTHING, just reach out to the office at enquiries@freshentertainments.com
Availability:  Everything with our team can be done via video chat or over the phone but if you want to meet in person, just let us know. Most of our meetings are on weekday evenings. Weekend meetings are typically not available due to our event schedule but if you are only really available to chat then, we would be able to accommodate you. If you are wanting to schedule a meeting with us, whether its via Zoom or…at our BRAND NEW wedding studio, you can do this via the calendar page
Emails from us: You will get various emails along the way. Some are reminders to do things like filling out your planners, others are offering an amazing service you may not know you needed, and others are tips/helpful info. We like to stay in touch! One last thing, you will get an email from us AFTER the wedding as well, and we love reviews (hint hint) like our feedback form and Google reviews. 
Wedding Tips: After looking at the sample timeline, read the 12 quick tips below. You'll thank us later.
Meals:  You are not required to feed the DJ for evening receptions. We won't starve. If you do wish us to eat, we will do it quickly with the other vendors and out of sight of guests.
Arrival/set-up:  On your wedding day, we typically arrive about 1 to 1 1/2 hours before the start of your event, just in time to say hello and start getting our equipment in. We probably will arrive in a more casual attire only so we can setup the reception room but we will get changed into our suits.
Requirements: As per the contract, we don't need much apart from suitable space to set up for the entertainment and a plug point. We are easy. Please remember it takes about an hour to set our equipment up, soundcheck, and make sure everything is working fine.
The Music: Of course, this is the most important thing to us, at the end of the day, we are DJs. If it's important to you, take some time to work on your online planners, or send us the link to your fave Spotify playlist. Speaking of, check out some of ours below.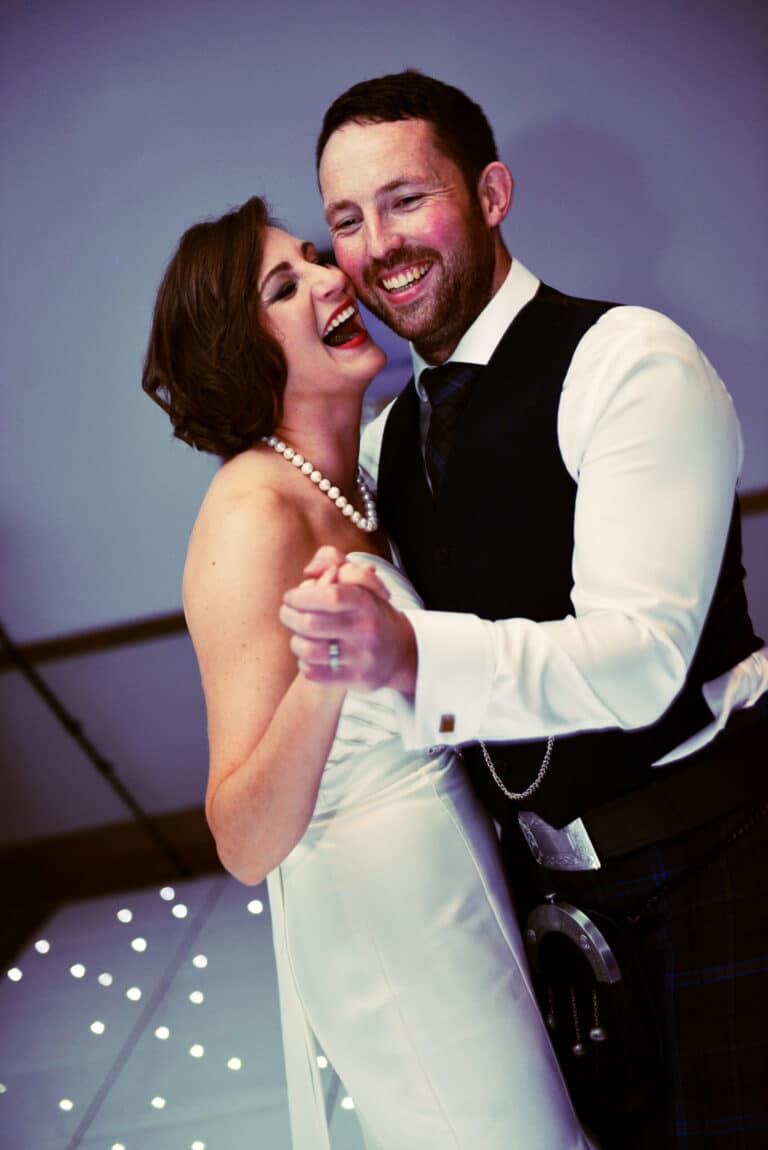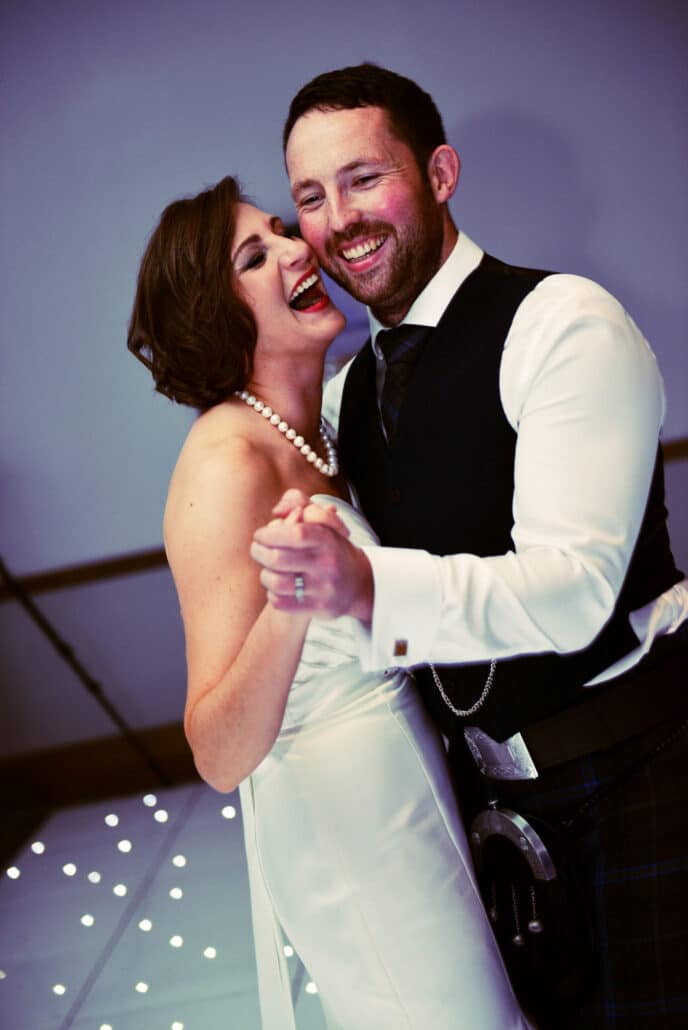 Tips for Planning the Perfect Wedding
For a wedding, keep in mind that your guests are going to be where the couple are. If you're on the dance floor, the guests will be too!
Don't micromanage the timeline. We do need the order of events but not necessarily the exact time for each. You've hired a great DJ, now let us do our job.
If there are older guests, try not to sit them close or right in front of the speaker(s).
Don't put the DJ in an obscure location or corner; the DJ needs to be easily visible and near the dance floor so they can see it to get a feel for the crowd.
If you have dance floor lighting, keep in mind that darker is better. Use dimmers for chandeliers, cafe lighting, etc.
If you have a bar or photo booth at the event, please put it in the main room where the DJ is. You want to keep people near the dance floor at all times.
When picking your songs for your event, take into account not only your taste, but the guests' as well.
You always want to leave the guests wanting more. It's not your responsibility to entertain guests until 2am.
When picking your music, you don't have to overdo it. Pick 20 or so songs you like and a few you don't, and let us fill in from there.

We typically recommend that toasts are kept to a minimum of 5 minutes per person and a maximum of 4 people.

We also recommend that the first dance is done right after you are introduced, and suggest shortening the parent dances.

If you have to cut corners on your budget, don't skimp on your DJ lighting – it can make or break your event!
WEDDING PLANNING DESIGN TOOLKIT
We have put together some wonderful design tools to help you with your upcoming wedding, from menu templates, checklists to invitations.
The first thing you have to do is downloads Canva and then click the following links: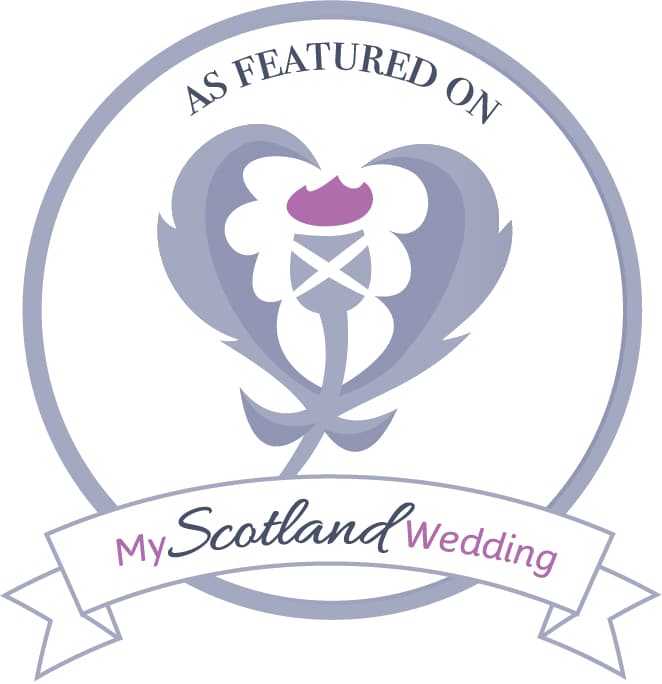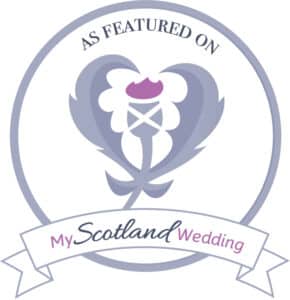 OTHER FREE PLANNING TOOLS
We have teamed up with the folks at myscotlandwedding.com and have found some amazing wedding planning tools for you to use. What's more, it's completely FREE OF CHARGE!
Please visit their website and use the demo login details we have set up to show you what it is like: 
User – enquiries@freshentertainments.com
Password – myscotlandwedding1
Please remember to set up a FREE account for yourselves, this is a demo one set up by ourselves.
They have developed the tools they feel are essential to give you peace of mind that you have planned everything you need to for your big day. These have been designed to be simple to use and clear to understand.  
Here is the information on what to see/use:
CHECKLIST
We have pre-loaded a list of the items we feel are critical to planning your big day against an ideal timescale of 12 Months +.
Simply insert your wedding date at the top of the screen and click the "Set wedding date" button and the page will alter to suit this date. 
You have the freedom to fully customise the list by edit the wording, delete the item altogether or add your own tasks within each time range, to suit your individual needs. 
Click the pencil and paper icon on the right to edit any of the details, including ticking off the item as completed. 
Our pre-loaded items are only a guide and we'd always ask you to check with the various parties or suppliers involved in your ceremony, to ensure these timescales suit them too. 
COUNTDOWN TIMER
Our Countdown Timer gives you the opportunity to share how long it will be until your big day! 
Choose from 4 of our background templates and insert your information. You can add a picture of you both as a couple to really personalise the feature as well as add in a quote or phrase that suits you as a couple. 
BUDGET PLANNER
Our Budget Planner allows you to plan and keep track of the costs involved in your wedding. 
We have pre-loaded the Planner with items and typical costs for a medium-sized wedding to help get you started but as with our Checklist feature, you have the flexibility to add new items, edit existing items or delete the item altogether to suit your own particular needs. 
Add your ideal budget in the box at the top of the page and keep the individual boxes up to date with your actual costs against your estimate, how much you have paid so far and see where you are against your overall budget. 
GUESTLIST
We have created what we feel is a simple to use Guestlist tool. 
The bar along the top of the screen gives you an overall tally of how many people are invited for the entire day, just the evening or those you are currently undecided on. 
To add a new guest, simply type their name in the box, select from "All Day", "Evening" or "Undecided and then select which partner they are a guest of. 
Click the Add Guest button and the Guest will appear below. Once you have added the guest you also have the ability to edit their details or delete them altogether. 
Click the edit icon and you can add additional details for that guest such as their gender, whether they have RSVP'd, who they are to sit with (or avoid) as well as whether they have a role in the wedding itself, such as bridesmaid, best man, flower girl, usher and any other notes you may need. 
Your guest list will be synchronised with the Table Planning Feature!  
IDEA BOARD
Link your Pinterest account to our page so that you can keep all your wedding inspiration close at hand when working on planning your wedding. 
If you haven't used Pinterest before, it's a great place where you can save images, ideas and inspiration and we strongly recommend you sign up for an account! 
SHORTLIST
Here you can save any business or venue you have found in our wedding directory so that you can narrow down your favourites until you decide on your final choices. Simply click the heart icon on the business page in the directory listings to add that to your shortlist. 
WEDDING INFO
After you have registered with the site, click the "Account" button at the top of the screen to access the member's area.  
Go to 'Wedding Details' and enter as many details as you can for your wedding and be sure to keep this up to date, starting with you and your partner's name and choose a PIN number – don't use your bank pin number as you will be giving this PIN to your guests to allow them to access your wedding info page, which will give them all the details of your wedding, including the location of the ceremony and the reception. 
You will also need this PIN number to edit the details of the page on the lead up to your big day.
Here your guests will even be able to upload and share with you their favourite photos of your wedding that they took themselves. 
So there you go lots of extra tools to make your big day as planned and as enjoyable as possible.
Recommended Wedding Suppliers
You probably have a million things that you need to plan and think about but allow us to recommend some of our very favourite wedding suppliers, for the more essential elements. Please do contact them asap as they are high in demand.
There are wedding photographers and then there is Mark Wild. He is a class of his own and you really have to check out his website to realise how awesome he is. He is high in demand and, more importantly, an altogether great guy!
Have you ever wanted to record your event in pictures? Well now you can with our Selfie Wizard.
The amazing Selfie Wizard allows your guests to upload and display the pictures from a mobile phone or tablet on our large photo slideshow screen.
Not only will you be able to view the pictures but we send you digitally all the images to create a unique scrapbook of memories from your event. We also have the option to print off photos to keep!
Your guests can also add personalised messages to be displayed. 
It is quick, simple and easy to use as there is no need to install any extra apps.