We are delighted to introduce the best way to sane during the COVID-19 lockdown, harnessing the power of Zoom and a mobile phone, SpeedQuizzing Live!
Here is a video to show it in action:
Why book our SpeedQuizzing?
Let's face it, folk are getting a bit bored being at home and genuinely missing their work colleagues or friends. Folk want to be back in the office
This is a great, fun, family friendly way of interacting with your favourite people and maintaining a safe, isolated distance. 
We recently did our quiz with a company and they loved it that much, they booked us for the following week! 
SpeedQuizzing Live is the most fun and modern way of getting your team/work colleagues together and have some fun with the modern style pub quiz but without being in a pub.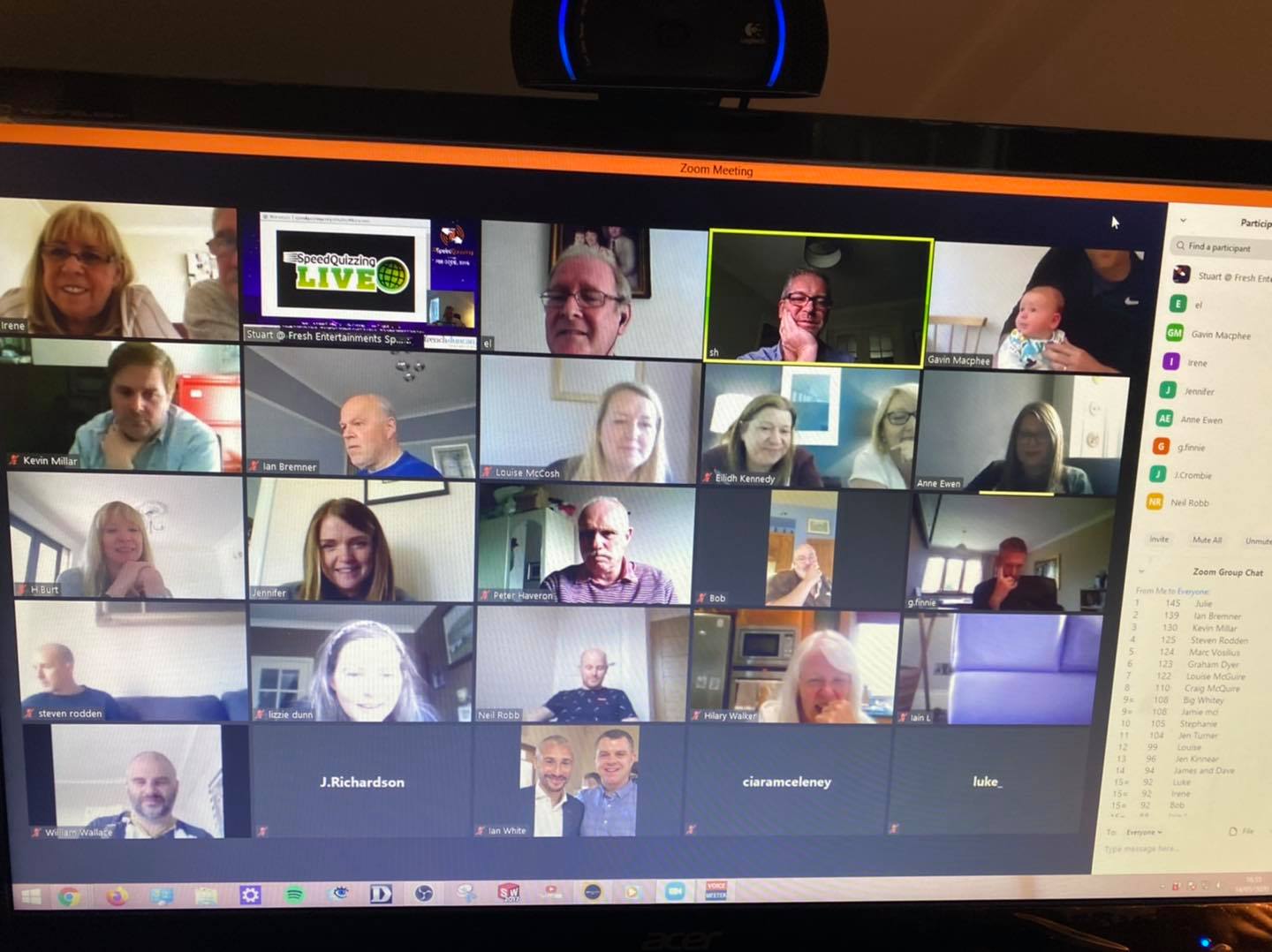 WHAT YOU MUST HAVE TO PLAY:
Wifi
A mobile device like a smartphone, or tablet (iPhones and Android devices only), with the SpeedQuizzing – Live app. This will allow you to answer the questions.
IMPORTANT: the SpeedQuizzing – Virtual Buzzer app does not work with the internet version of our game. You must install SpeedQuizzing – Live.
A second device like a PC, laptop, second smartphone, or tablet with Zoom installed (zoom.us). Don't worry, it's free. This will allow you to see and hear the questions.
The next stage is to contact us and we can arrange a time that suits you, arrange the details for Zoom and explain the process for logging in and having fun!